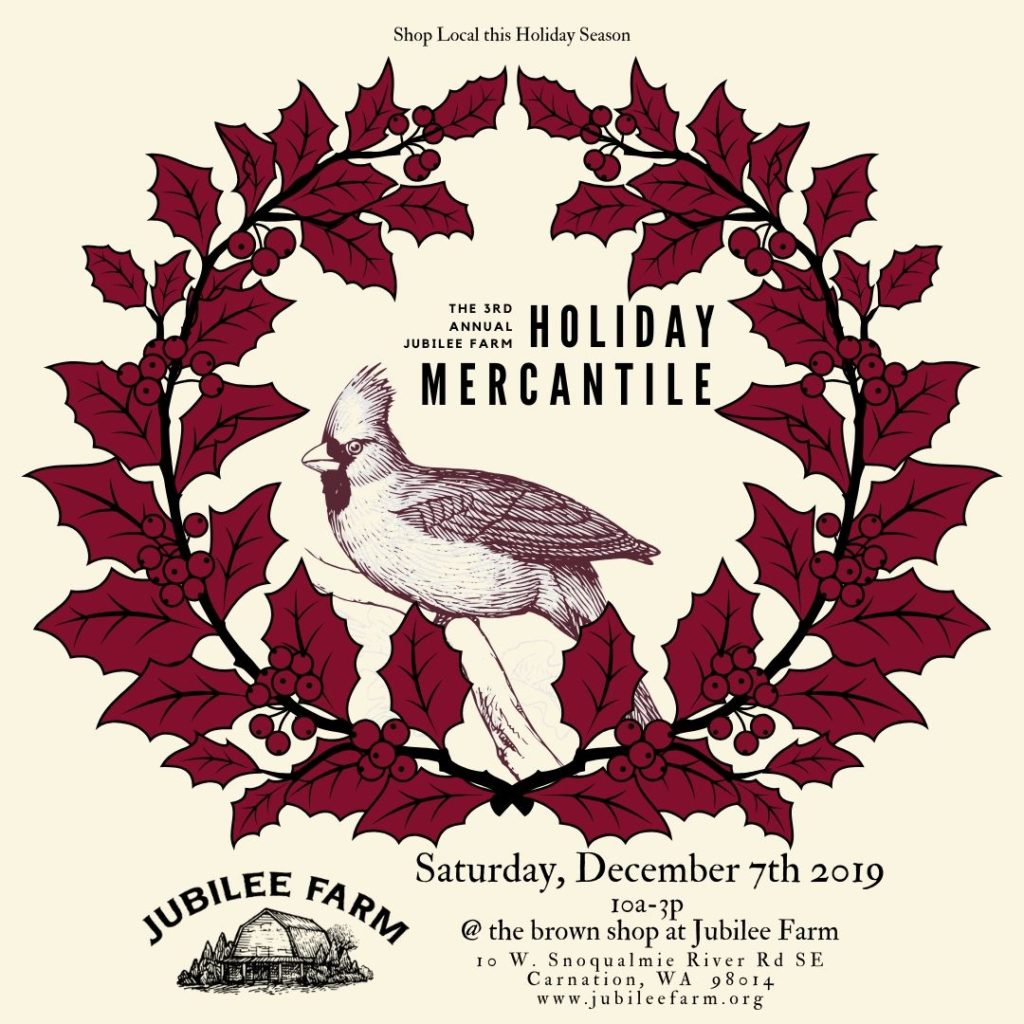 Christmas is a beautiful time filled with family, traditions, and great food.  It is also a season where consumerism can be glorified, leading to a focus on materialism.  This focus brings on inevitable stress.  

Now, none of us want to feel stressed about the "stuff" of Christmas right? 
This Holiday Season I encourage you to be intentional with your shopping.  Choose locally made gifts that are meaningful, unique and help build your community.

The Holiday Mercantile at Jubilee Farm provides you a fun opportunity to do just that!  Come enjoy the festive atmosphere while browsing local wares made by people right in your own community.  

Hand-Grown Greens will be offering DIY Microgreens Grow Kits as well as freshly harvested Microgreens!  Stop by and say hello! I would love to catch up or meet you for the first time.  Mention this email and receive some FREE MICROGREENS!  -Just our way of saying thanks for supporting our little Microgreens Farm!